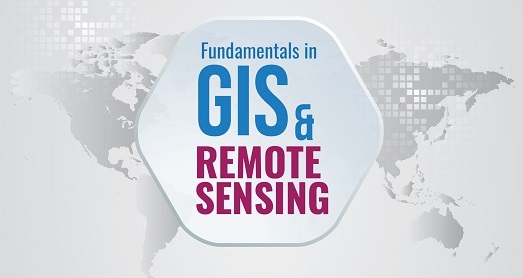 Centre for Geoinformatics in IRTC is an entrenched and well-equipped wing under Natural Resources Management Division with more than a decade of experience. A Web GIS based decision support system helps various stakeholders including Local Self Government Institutions for preparing action plans for soil and water conservation, improving agriculture productivity, livelihood support programmes, disaster management, climate change and creation of other durable assets. The centre delivers a vibrant research atmosphere for students and acts as a consultancy for research scholars. Online research programmes for students provide in-depth understanding of remote sensing, GIS, and its applications, which strengthen the roots of the Centre in diverse fields. IRTC has so far provided training in GIS & Remote Sensing for seven batches.
About Training
Geographic Information System (GIS) and Remote Sensing (RS) technology has predominantly changed our understanding of the world we live in and its varied features. Thematic map making is the fundamental purpose of remote sensing. Global Positioning System (GPS) is yet another innovation for identifying the location of any feature. Today, these three advances, Remote sensing, GIS and GPS comprise a ground-breaking blend known as Geoinformation Technology. This hands-on training exposes the participants to create, edit, visualize and analyse Geospatial Information and apply this learning to work on a vast range of projects where GIS technology is used.
Who can join this course?
Any UG, PG, Diploma students
Researchers, Engineering, Agriculture, Forestry and others
No. of seats limited to 10 due to Covid-19 protocol
Course Content
Course overview
Introduction to Remote sensing and GIS Database theory
Overview of QGIS, GIS interfaces
Mapping concepts
Spatial data models
Google Earth Pro
Digital Image Processing (FCC generation and LULC mapping using Visual Image Interpretation keys)
Creating Resource maps (from satellite imageries and field data)
Working with Open-Source Software (Qgis, Saga GIS)
Working with GPS
Course fee: INR 3500/-
Date: 21st – 23rd December 2020
Account details
Account Name: Integrated Rural Technology Centre (IRTC)
Acc. No.: 570 2878 6873
IFSC Code: SBIN0071028
Bank Name: SBI Mundur
MICR No.: 678009015
Registration link: https://tinyurl.com/y3sbvtyh
Email:mail@irtc.org.in
Reach us at
Latitudes: 10°49′ 453.79″N
Longitudes: 76°35'37.30″E